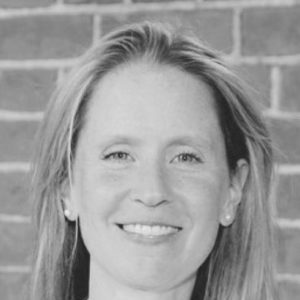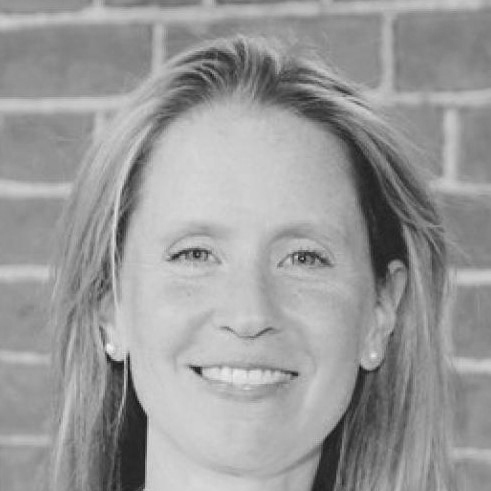 Anne Lally, Co-Founder and Board Chair
Anne's work with Katalyst Initiative builds on her track record of working collaboratively to find practical, yet principled solutions to some of the most difficult human rights challenges in the garment industry. For more than two decades, Anne has focused on developing regulatory structures that foreground and defend worker rights in the globalised and globalising economic system. She has innovated with groups like Clean Clothes Campaign, Fair Labor Association, Global Reporting Initiative, Jo-In, and WellMade, as well as with government ministries and intergovernmental organisations. In recent years Anne has played a vital role in re-envisioning the industry's approach to living wages at Fair Wear Foundation, where she has (co-)authored various publications, including Living Wages: An Explorers Notebook, Living Wage Engineering, and The Fair Wear Formula (book and short film).
Earlier in her career, Anne served as Executive Director of a national fair trade organisation in the United States and monitored human rights issues at the United Nations in Geneva and New York. She holds a Master of International Affairs from Columbia University in New York. Anne is based in Cambridge, England.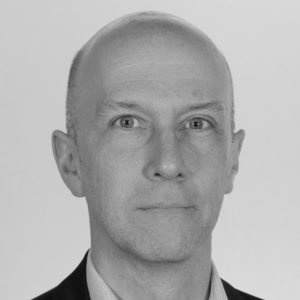 Martin Curley, Co-Founder and Treasurer
Martin has more than 25 years of policy, strategy and communications experience, including 15 years working in and with the global garment industry. He is a 2020 Policy Leader Fellow at the European University Institute's School of Transnational Governance. His background includes work in government and NGO environments, as well as in the clothing industry. He has recently worked with the Cornell University New Conversations Project to help develop social dialogue and civil society-focused efforts. He previously served as Senior Policy and Research Officer at Fair Wear Foundation, where he worked with a wide range of stakeholder groups, helping to develop FWF's Brand Performance Check system, living wage strategy, research agenda and overall strategic direction.
Martin holds a BA from Macalester College and an MSc in International Management from Royal Holloway, University of London.  He is based in Amsterdam, the Netherlands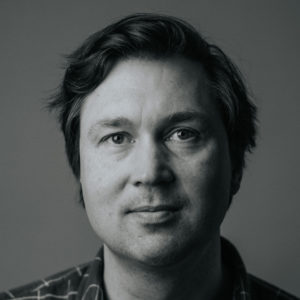 Henrik Lindholm, Board Member
Henrik is Executive Director of the recently-launched Ethical Trading Initiative-Sweden.  His experience covers both human rights and environmental aspects of the garment industry, and combines experience in both the industry and NGO worlds. 
Earlier in his career, he has worked as a verification coordinator at Fair Wear Foundation, researcher and campaigner at Fair Action Sweden, and at the Center for Labour Information Service and Training in Bangkok.  His recent industry experience includes roles as sustainability and CSR manager for a pair of Swedish clothing and apparel brands, and where he was responsible for securing better working conditions in the supply chain and reducing the environmental impact of production processes.
Henrik is also an experienced researcher, holding Licentiate of Science degree in risk philosophy, theory of science and statistics from the Royal Institute of Technology, Stockholm, and is author of several peer-reviewed papers assessing the effectiveness of codes of conduct and factory audits.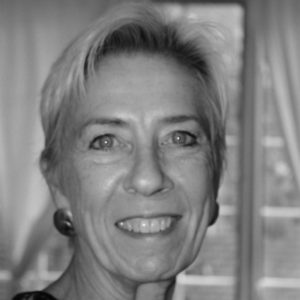 Anna Burger, Board Member (Joining 2021)
Anna currently serves as Board Chair of the New Conversations Project at the Cornell University ILR School. Hailed by Fortune Magazine as "the most powerful woman in the labor movement" Anna Burger retired in 2010 as both a top ranking officer at SEIU and the first chair of the labor federation, Change to Win.  She brought together seven unions representing six million workers to develop a common agenda for working families, successfully negotiated with the White House on health care reform issues and negotiated the first bilateral agreement with the All-China Federation of Trade Unions.  A longtime strategist, Burger led SEIU's grassroots election work through 2008, which helped elect President Barack Obama and worked across the movement in building a sustainable progressive infrastructure.
An outspoken voice on the critical role unions can play to restore economic fairness in America, she served on President Obama's Economic Recovery Advisory Board from March 2009 – March 2011. As a Harvard University 2011 Advanced Leadership Initiative Fellow Burger focused her work on new models of civic engagement launching the Gettysburg Project on Civic Engagement which she co-chairs with Harvard University's Kennedy School Academic Dean, Archon Fung.

Katharine Fortin, Board Member (Joining 2021)
Katharine is a lecturer of public international law and human rights at Utrecht University's Netherlands Institute of Human Rights (SIM). The focus of her research is the legal framework which applies to non-international armed conflicts, with a particular focus on intersections between international humanitarian law and international human rights law and armed non State actors. She is the founder and co-editor of the Armed Groups and International Law blog. 
Her book The Accountability of Armed Groups under Human Rights Law, published by the OUP in August 2017 with a foreword by Andrew Clapham, won the Lieber Prize in 2018. She teaches human rights law, public international law and international humanitarian law. In 2019, she took part in the Westerdijk Programme designed to provide mentorship and support to talented female lecturers at Utrecht University. In July 2019, she was awarded an NWO Veni grant to carry out a research project – Dangerous Liaisons: civilian agency, armed groups and international law. 
She has a LLM (summa cum laude) and PhD (cum laude) at the University of Utrecht. She is a qualified solicitor in the UK and previously worked at Norton Rose Fulbright, the Council of Churches of Sierra Leone, the International Criminal Court and the International Criminal Tribunal for the former Yugoslavia. 
PARTNER: NEW CONVERSATIONS PROJECT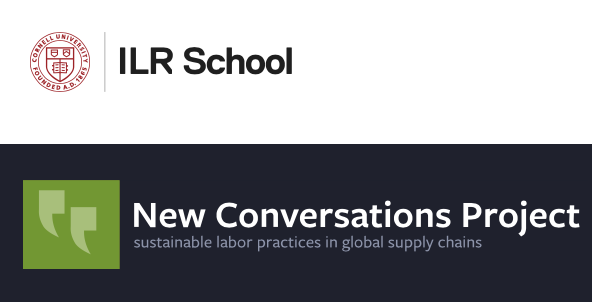 Housed in the Cornell University School of Industrial and Labor Relations, the New Conversations Project is Katalyst Initiative's launch partner.   NCP is dedicated to independent research and action that answers this question: If our goal is supply chain labor relations and business practices that end abusive labor practices, what do private and public regulation systems need to look like in the 21st century? 
To answer this, NCP pulls together fragmented constituencies—brands, suppliers, unions, civil society, governments, investors—for evidence-based conversations and decisions. The goal is a new generation of strategies that the evidence says can produce better outcomes for large numbers of workers.
KATALYST ORGANISATION & REGISTRATION
Katalyst Initiative is a non-profit organisation (public good 'stichting') founded in 2020.  
We are registered in the Netherlands (RSIN 861463262), and are currently in the process of applying for ANBI status.  Katalyst's Policy Plan will be published in early 2021.
Having been founded in the 2nd half of 2020, Katalyst's first annual report and financial statement will be published at the close of the 2021 fiscal year, in line with Dutch regulations for newly-founded organisations.