BUILDING BLOCKS FOR GOVERNING THE GARMENT INDUSTRY
This series aims to assist policymakers, labour advocates, civil society actors and anyone else interested in designing the new forms of governance needed to improve protection of human rights and the environment in transnational supply chains. With garments as a test case, we hope to help 'catalyse' new, multi-disciplinary strategies to make 21st century supply chains fairer and more sustainable.
Observations, Challenges and Recommendations for Human Rights Governance Designers
Working Paper 2
Large Brands, Supply Chain Labour Market Share, and Lessons for Governance Design.
Working Paper 1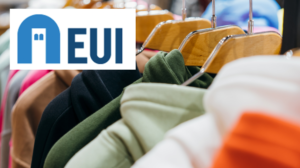 KI's Martin Curley on the EUIdeas Blog at the European University Institute argues that creating a central role for labour and civil society in deciding what 'good' due diligence looks like is critical as efforts to make human rights due diligence mandatory gather speed.  

KI's Martin Curley writes in Board Agenda on weaknesses in common human rights risk monitoring efforts and what boards need to consider going forwards.